Supporting Indigenous travel, cultural experiences in AB & BC
For National Indigenous History Month we asked you, our zen-seeking audience, to shout out some of your favourite Indigenous businesses, travel and cultural experiences. Through the month of June, and the remainder of the year as well, we can choose to support these and other Indigenous-owned and operated ventures as a way to move forward in reconciliACTION.
So what does it mean to celebrate Indigenous businesses? Having spent some time with Indigenous artists, creators and entrepreneurs, I have personally found there is no better way to learn and cultivate understanding than by engaging in Indigenous experiences first hand. 
Back in 2019, I was fortunate enough to help engage James Jones (@notoriouscree) and Marika Sila (@thatwarriorprincess) to teach hoop dancing and flow movement to a local Edmonton school. For this younger generation, seeing these talented artists and learning from them instilled an irreversibly positive connection to Indigenous culture.
Learning about and connecting with Indigenous culture is a way to foster greater understanding, to heal and to build better cultural bonds, for both Indigenous and non-Indigenous people. As we work to reverse decades of negative, false cultural stereotypes, these are the types of experiences that we should pass on to one another, to support, celebrate and seek out. 
It is in this spirit that the team here at ZenSeekers asked you, our audience, to share your Indigenous business recommendations. We're excited to share them here, along with a few of our own. 
Kekuli Cafe: "Bannock and coffee for the road!" 
Let's start with one from #SeekersAmbassador Heather Gardiner, and her favourite interior BC coffee shop, Kekuli Cafe. 
"It's a must stop spot for us when we head west from Kelowna," she told us. "Bannock and coffee for the road! I've only been to the West Kelowna one but I'm sure the Meritt one is just as tasty and the staff just as friendly."
Plus, the shop has a great slogan: "Don't Panic... We have Bannock!" 
Kiixin Tours: a 5000-year old village on Vancouver Island
Our social media manager Stevie Gaultier has had to deal with some serious FOMO for the last couple years, viewing some of the cool adventures we cover that she hasn't had time for - yet. 
But what tops her list?
"Kiixin Tours to see the ancient village site has been on my list for a while now. And they just opened for the season about a week ago after making some changes during the pandemic," she shares. 
"I'm really excited to take this tour. It's on Vancouver Island, just outside Bamfield. And at an estimated 5,000 years old, it will be the oldest heritage site I've ever visited in Canada!"
Your recommendations
We're pretty tuned in to travel and cultural experiences in Alberta and BC, but we know that our audience knows their stuff too. These three recommendations were from responses to this Facebook post:
 
Buffalo Stone Woman
Zen seeker Jon Laboucane recommended Heather Black, aka Buffalo Stone Woman, to us through our Facebook call out. While she's new to us, she comes highly recommended and the experiences she offers sound awesome: 
"Heather Black plans guided hikes that can provide traditional drumming or flute while in the Alberta rockies!"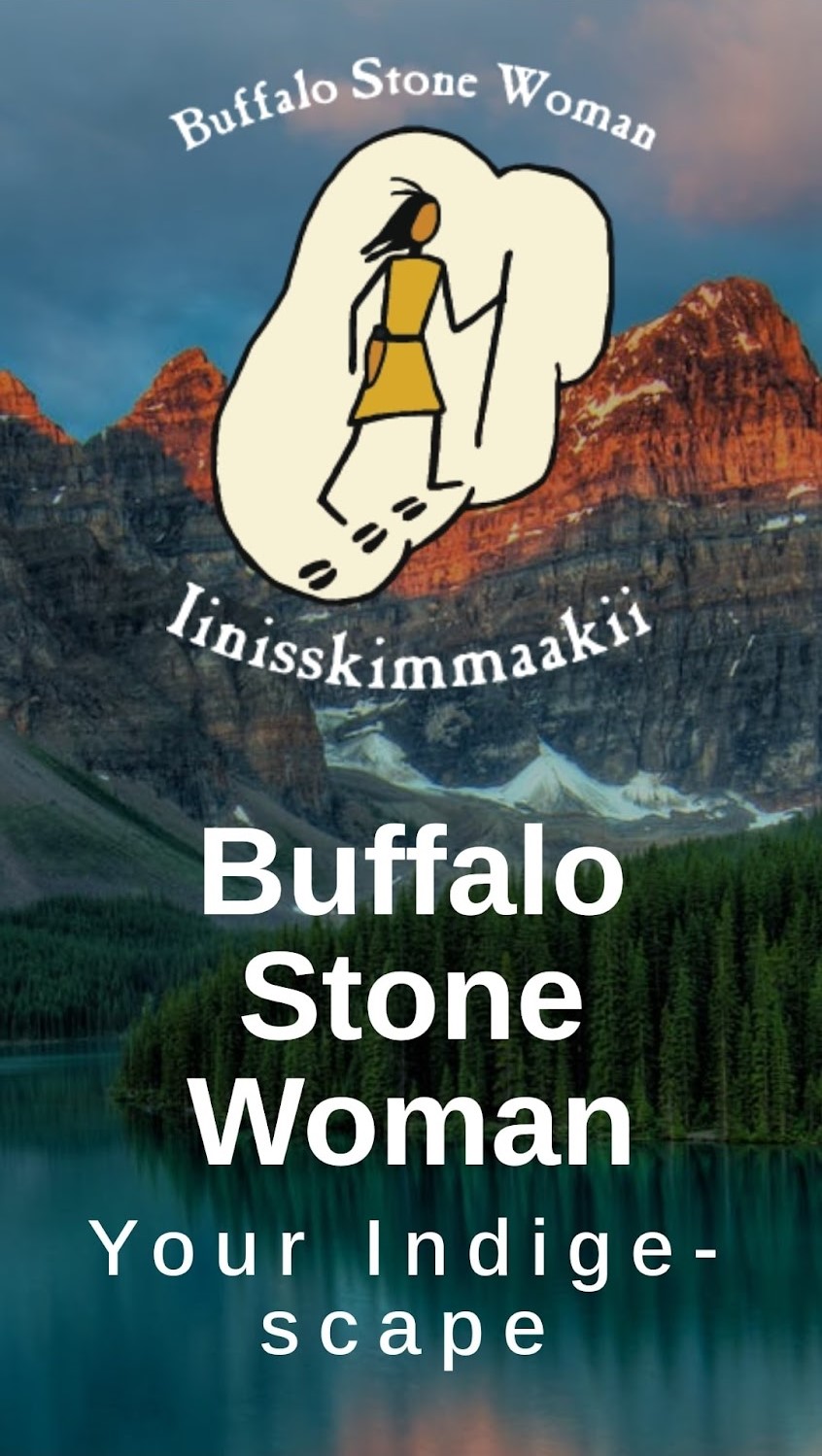 Mystical Métis
Samaria Nancy Cardinal recommended Mystical Métis, who have a presence at the Crossroads Market in Calgary. Here's what she had to say:
"Mystical Metis is 100% Indigenous student-owned. It only carries items designed by Indigenous artists… they support local Indigenous artisans by providing a space for them in the store. They support the education of non-Indigenous people to break down barriers to create greater understanding."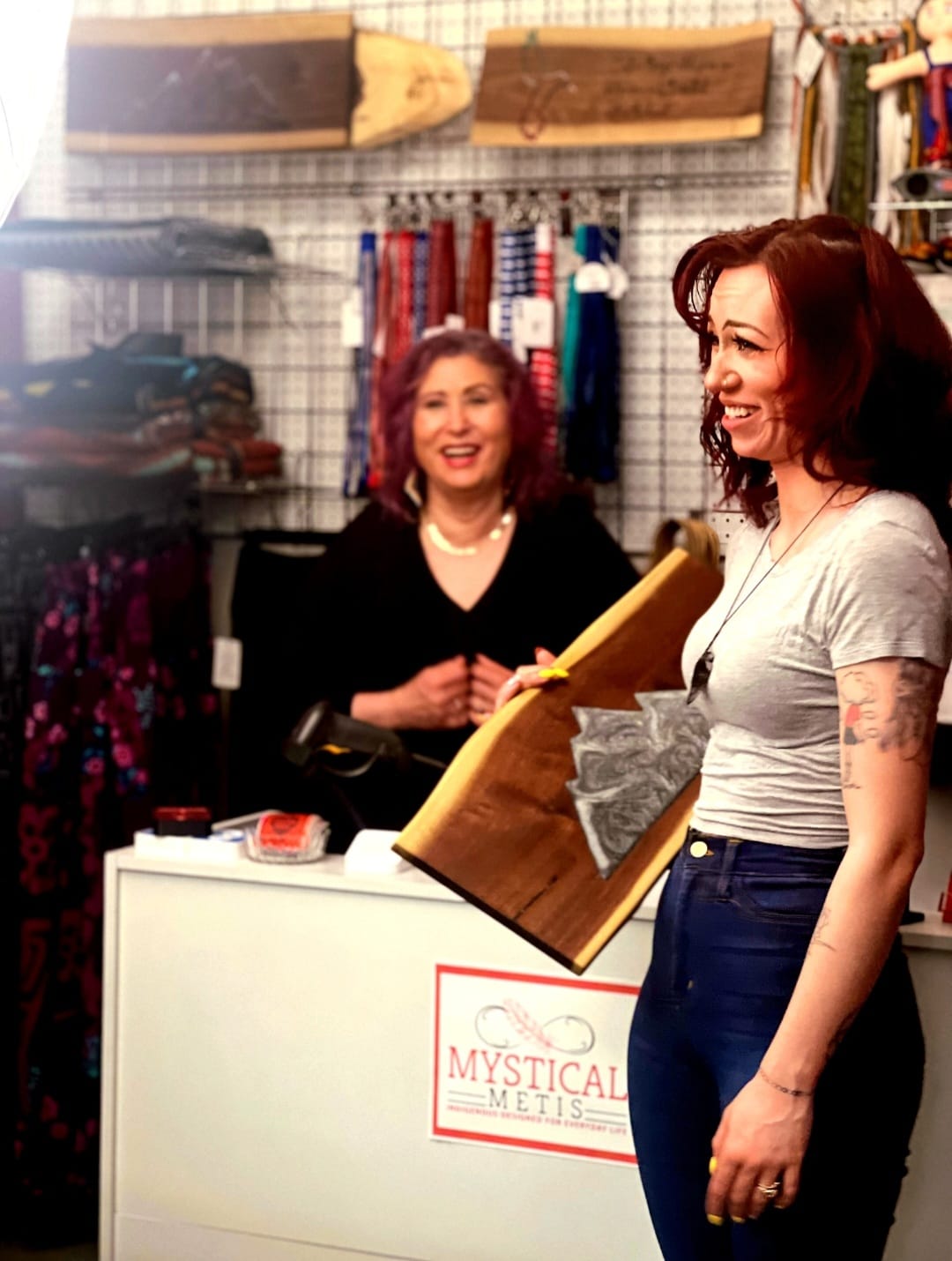 Nemiah Valley Lodge
Nemiah Valley Lodge shared this about the new experience there: "[Our] cabins are owned and operated by the Xeni Gwet'in in BC's Cariboo-Chilcotin region. This is our first tourism venture and we are offering an opening 50% off special on till June 23 with all-inclusive cultural getaways. Lots of history with traditional pit house, and one of the only wild horse preserves left in Canada."
Hideaway Adventure Grounds: nature and Métis culture
As a publisher and co-producer here at ZenSeekers, I get to work with many Indigenous creatives, and it's always an uplifting experience.
Over the years I've gotten to know John Ritchie, I've watched his vision for Hideaway Adventure Grounds grow. Starting out with just a few rustic tenting spots and some basic experiences, he's expanded each year, now offering close-to-nature comfort camping in canvas-walled tents, and new ways for his guests to learn about Métis heritage: painting value rocks, learning bushcraft skills and sharing in Métis traditions, around the fire. 
When I shared my recommendation on Facebook, the personal touch of Hideaway Adventures was immediately there: 
"Jeremy Derksen Thank you for your kind words, This month we will be sharing stories that highlight cultural heritage and resilience, stop by for a visit or stay the night in a Canvas wall tent." - @HideawayAdventureGrounds on Facebook
Recent features on BC First Nations travel experiences
Over the last several months, ZenSeekers has been honoured to work with a handful of Nations across BC. Their work is bringing to light the need for change, in how we view the lands we travel on, the place names we use and the choices we make as we adventure through them.
We invite you to explore #KtunaxaHomelands, #TlaaminStrong and #IndigenousCoastBC, through their stories shared here. 
More Indigenous voices to celebrate
For more ways to increase your cultural connections, gain a greater understanding of Indigenous cultures in Western Canada, check out the Indigenous change makers featured in this story by ZenSeekers' Jim Barr. 
HONOURABLE MENTION
If you never made it to the Salmo Outdoor Store, here's your dose of FOMO. This Indigenous-owned outdoor adventure retailer delivered the goods for the fine folks of Salmo, but as of June 3, 2022, they are permanently closed. That doesn't stop us giving them some big props for making a go of it in a tough industry and opening a space for others to follow.
We couldn't possibly recognize all the talented creators out there in just one story, but we will keep sharing what we find and offering a platform to share and connect with Indigenous travel and cultural experiences. 
JOIN THE CONVERSATION
Keep sharing your experiences with us too, as we learn and grow together, and add to this list of great Indigenous-owned and operated businesses in this part of the world.