This time of year, we go from snow to Zen.
Most of our winters @SnowSeekers are pretty full of Zen. We love hanging in the mountains and exploring everything to do with snow. And this past winter was one of the finest winter seasons ever.
From us here @SnowSeekers we roll with the seasons and are excited to shift from #SnowtoZen by introducing a new member of the squad to keep you stoked on exploring all year long.
Welcome to ZenSeekers, the Guide to Travel that Transforms You.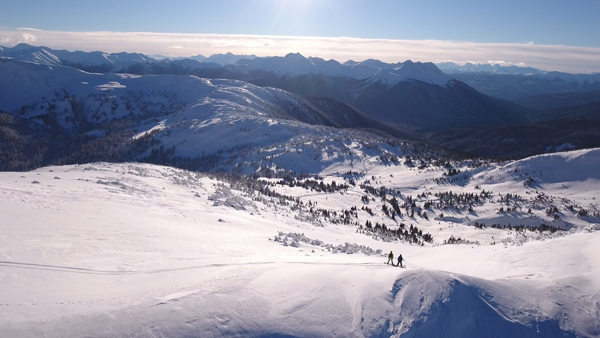 What's Zen? It's more than you think!
You know that moment when only the present exists. It's that tingle when you try something daring, that "WOW," that slips from your lips as you watch a pod of whales slice through the waves or what power filled morning when nothing else matters but the now; it's that moment when you discover, learn or expand your world.
This is why we launched ZenSeekers, to feed you suggestions on how to find that state more often. We will help you discover awesome destinations filled with experiences that you'll learn from, adventure in, and get back to a state of Zen.
Welcome to ZenSeekers! Here is your invitation to join the tribe.
Like the anticipation for an upcoming winter, spring is all about transition. Now #SnowtoZen is finding new ways to achieve a state that leaves you transformed until the snow flies again next fall.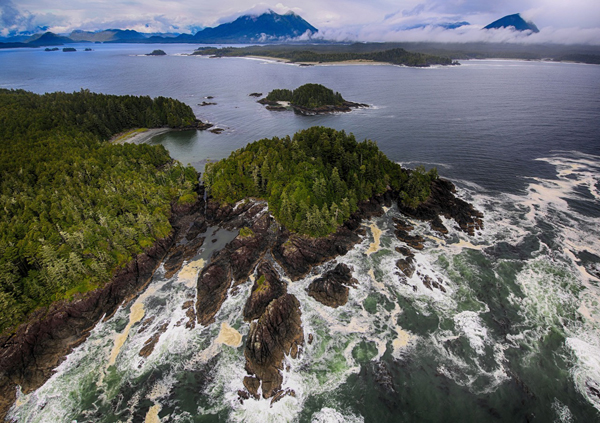 Discovering nature, refreshing the mind, transforming through personal growth or stepping up to a challenge is what our content will convey.
By joining our ZenSeekers Facebook page you keep connected with rich stories and epic inspirations for your next Zen-filled getaway. Our contributors make it their lives work to tell stories that will set you sailing.
Next to enriching, and inspiring content, ZenSeekers offers opportunities for you to enter to win some thrilling experiences based on stories you will discover throughout every season on ZenSeekers.
Stories like exploring the Great Bear Rainforest, to winter trekking in one of Canada's signature experiences (Maligne Canyon in Jasper National Park) to heading out on a paleontology dig in Dinosaur Provincial Park will entertain you -but you could be heading out for the same experience.
Between now and June 5 the process is pretty simple as we go #SnowtoZen. All you need to do is LIKE our Facebook page and share this post for your chance to win one of these adventures below!  Tell us why you want to go and you might even pick up a surprise from the ZenSeekers prize chest.
April 19 - 24 Experience and adventure giveaway #1: You and a plus one will fly from downtown Vancouver to downtown Nanaimo via HeliJet. Go explore Vancouver Island waterfalls right now – all that record snow is melting into record flows!
April 25 - 29 Experience and adventure giveaway #2: road trip to the interior of BC for a weekend Chalet rental and Hot Springs session in Nakusp – hike, bike and a soak wrapped in nature.
April 30 - May 4 Experiences and adventure giveaway #3: Paddle into the wilds and watch for moose in Wells BC with Whitegold Adventures
May 5 - May 9 Experience and adventure giveaway #4: Travel to the end of the 101 Highway @Lund BC and head on a Sunshine Coast experience with Terracentric Adventures + BC Ferries package (1 car + 2 guests to/from Vancouver)
May 10 - 14 Suprise & Delights!
May 15 - 23 Experience and adventure giveaway #5: Explore Dinosaur Provincial park via a palaeontology dig with a fossil prospecting tour. Who knows what you'll discover!
May 24 - 29 Experience and adventure giveaway #6: Destination Canada named Maligne Canyon as one of this country's top adventures. Head out with Maligne Adventures in the Canyon next winter or raft the Rockies this summer - the choice is yours! Then hop on the Jasper Tramway to take the easy way to the summit of Whistlers Mountain for one of the Canadian Rockies most stunning views.
May 30 - June 5. Head to Vancouver Island with a round trip sailing on BC Ferries for two and enjoy a Coastal Explorer tour with Hello Nature Tours, then head back to the west side of Vancouver Island for a three-hour cave tour at Horne Lake Caves.
Welcome to ZenSeekers;
The only digital network, that fuels your passion and desire for transformational travel experiences in BC and Alberta.
Partners